Fit Friday - March 2023
24 March 2023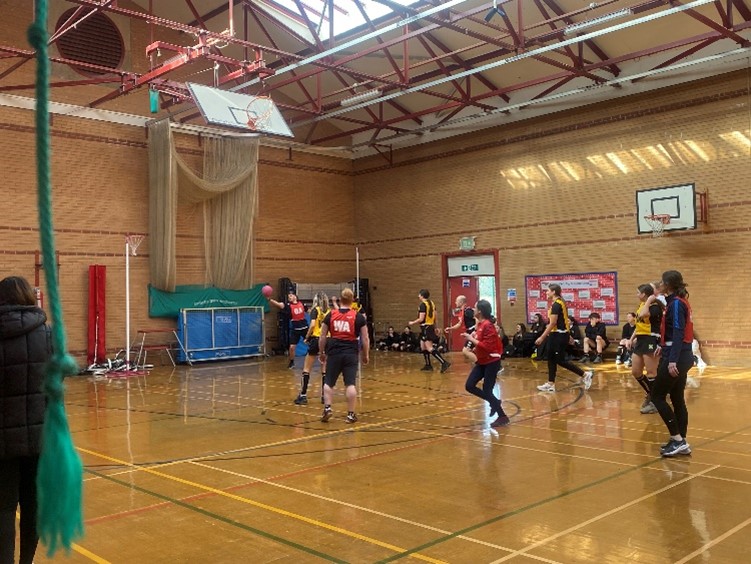 Today's Fit Friday turnout, as always, was fantastic! Students competed in year groups (year 7 and 8 vs year 9, 10 and 11) to complete exercises such as the plank, sit ups, star jumps, and push ups.
At the end of the session, we had our staff competition, where staff battle it out for bragging rights! Todays winner was Mr Murray in our 'Plank Off'. Many staff where eliminated when Mr Thatcher decided to make it more difficult by telling them to do it on one arm, it was a close battle between Mr Murray and Mr Phillips!
At lunchtime we had our popular staff vs student netball game, the staff team were victorious but our students gave them a good battle.
Tags: PE